sheep 2.6 final released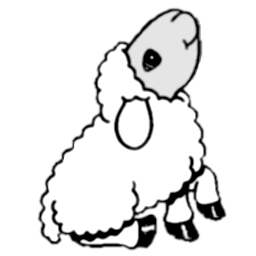 Electric Sheep
2.6 has gone final. Soon the 2.5 server will be shut down. All users should
upgrade
their clients to 2.6 (beta users should upgrade to the final release too). Windows beta users should also change the server setting from v2d6b1.sheepserver.net to v2d6.sheepserver.net.
Linux users should also install the hacked version of xscreensaver so that keyboard voting works.
Unfortunately nobody has updated the Mac OSX client, so Mac users will be cut off. I am sorry, but i don't have a Mac and so i can't do it myself (it's not hard, really, hint hint).
Highlights of changes from 2.5 to 2.6: more colors, more shapes, more reliable downloading, more responsive, faster server, fewer bugs, etc, etc.
thanks to everyone who contributed to this release! Posted by spot at May 16, 2005 02:35 PM