iGoogle Theme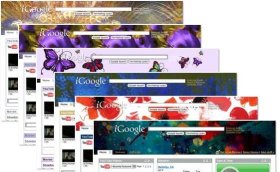 A quick bit of good news: Google has selected me for their "world class"
art and design directory
where I'm now listed with Jeff Koons, Shepard Fairey, John Maeda, Radiohead, Paul Frank, etc.
You can set the theme for your Google home page to it here and then your background will change every hour. If you like it, please comment.
The announcement on their official blog uses my artwork in the representative image. Posted by spot at September 13, 2008 03:05 PM