New Electric Sheep Mascot and Logo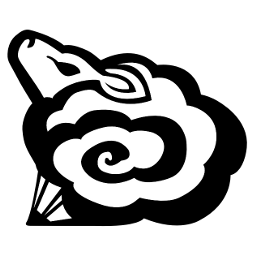 As version 2.7 of the
Electric Sheep
approaches everything is getting redone and we are going pro. And in that spirit I hired a
fantastic artist
to create a new mascot and logo for the project. The results are on the right, and I couldn't be more pleased.
I met Laura Cesari aka Caballera since she's a sheep designer. Her more traditional graphic design skills came to my attention through a Firefox theme that she made that used a sheep as its throbber. I described to her what we needed, and she agreed to the gig.
She then produced a bunch of sketches, I picked my favorite, and after a bit of back-and-forth I had the line-art for the design on the right in my inbox. The whole process was quick and painless, and the price was right. Highly recommended.
The logo as line art in SVG format. Posted by spot at November 6, 2008 11:08 PM