May Offering: 165 Star Oasis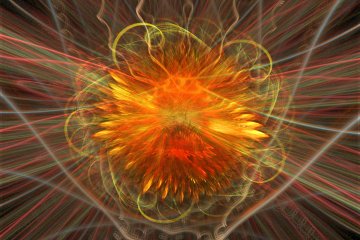 Ever since I met
Alex Theory
at a Planetworks party, I've wanted to work with his music. Today I can finally say I have.
Last week I visited Alex in his studio out by Ocean Beach and got permission to set video to "Oasis", the title track of his next album. I took high-resolution renders of my favorite Electric Sheep from Generation 165, and edited them to follow the lines and structure of the song.
I am pleased to share with you the result: "165 Star Oasis". The video is at full resolution, totalling 100 megabytes in Google Video or in MPEG-4 format (Windows users may need this media player) by bittorrent:
http://spotworks.com/bt/165-star-oasis.torrent
share and enjoy, -spot of
SPOTWORKS
ps. if you would like to receive announcements of future releases, you may subscribe to my email lists.
The visuals are distributed under the Creative Commons Attribution-ShareAlike License 2.0 by Scott Draves, and the music is All Rights Reserved by Alex Theory. Posted by spot at May 2, 2005 04:05 PM