Not Going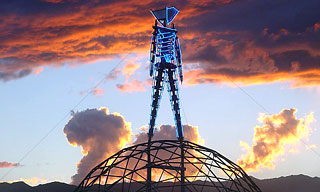 I'm not going to
Burning Man
this year for the 2nd time. I am however sending a proxy: my software/video artwork will be at the
FnF camp
. I did attend in 99, 00,
01
,
02
, &
04
. Those who go, have a ball and take lots of pictures! The
gallery
linked from the image of the man on the right is particularly good. Thank you everyone who makes it happen. I love you all madly.
Posted by spot at July 22, 2005 09:00 PM