HiFiDreams in Love's Secret Domain at 3rd Ward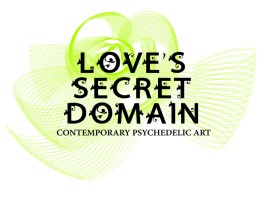 Two week Brooklyn showing of
Dreams in High Fidelity
at mainstay
3rd Ward
:
Love's Secret Domain
:
Aziz + Cucher Miriam Brumer Heung-Heung Chin Lorenzo de Los Angeles Ali M. Demirel Seze Devres Scott Draves Julie Evans Debra Hampton Robert Horansky Deniz Kurtel David Last Cotter Luppi Curtis Mitchell Genesis P. Orridge Jeff Perrot J.G. Thirlwell Jason Voegele Robyn Voshardt + Sven Humphrey

3rd WARD 195 Morgan Ave, Brooklyn NY
Opening Reception: June 8th 7 - 10pm
On View: June 8 - 24, 2007
Gallery Hours: Monday - Saturday: 8am to midnight Sunday: noon to midnight

Plan is for a big wall-mounted HD LCD. thanks
seze
!
Posted by spot at
06:15 PM
|
Comments (0)