Strange Culture including Sheep Cameo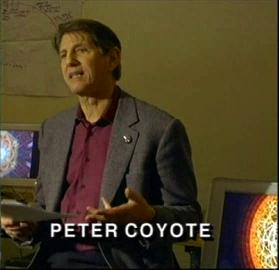 Lynn Hershman Leeson
has a new film coming out:
Strange Culture
, about the ongoing plight of
Steve Kurtz
. I wrote about this when it
first happened
and years later as tragedy ground into Kafkaesque
persecution
. Alas Steve still faces decades in prison.
Please help him
, and defend everyone's right to free speech.
The film stars Peter Coyote, Tilda Swinton, and Thomas Jay Ryan. I haven't seen it yet myself, but it's getting rave reviews everywhere from Sundance to the New York Times. You can pre-order on Amazon. I am proud to have contributed in a small way: as you can see from the still from the trailer on the right, the sheep have a cameo.
Posted by spot at
05:07 PM
|
Comments (0)