Flock Grapher
Here is a very small python program that I have found useful. It reads a folder and makes a graph of the sheep found there. Actually it writes out a dot file that graphviz can turn into an image. It doesn't do the fancy stuff that the sheep server does, like putting a thumbnail image on each node of the graph. But it's great for utilitarian purposes. Download
flock-graph.py
.
To use it, cd into the folder with the flock, and then say "flock-graph.py | dot -Tpng > ~/graph.png". For example in results below, you can easily see that one of the sheep, 22475, is unconnected.
Posted by spot at
05:08 AM
|
Comments (0)
Showing in Chelsea Art Museum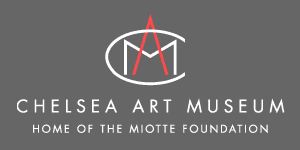 I am pleased to report that my art will be showing in the
Chelsea Art Museum
until September 2 (starting July 6th). The work is projected on a large screen along with
Aaron Koblin
in a two-person show called
The Poetics of Code - Part 2
, curated by Nina Colosi of the
Streaming Museum
.
Besides in the museum during regular hours in Manhattan, the show is broadcast to other locations including the BBC's Big Screens a consortium of 17 jumbotrons in prime locations (eg town squares and train stations) all over England (plus Belfast and Edinburgh). If you see it please take a picture and send it!
Posted by spot at
06:00 PM
|
Comments (0)
At the Google "Data Poetics" Show
Middle school class enjoys "Generation 243"
in the
Data Poetics
show at Google, curated by the Chelsea Art Museum.
Posted by spot at
12:38 PM
|
Comments (0)