Print my Head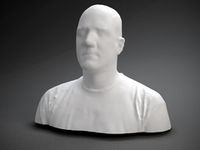 Makerbot scanned my head in 3D, you can now print your own copy (sans personality). Thanks Bre!
Posted by spot at
04:03 AM
|
Comments (0)
Future Canvas and iPad Electric Sheep

I forgot to blog this before it happened, but it's still going on for two more days so you can catch the show if you are in SF. It's the 2nd annual "Future Canvas" show of art for iPad, featuring generative, interactive, and digital painting apps.
We are showing a preview of the Electric Sheep for iPad, currently under review by Apple and hopefully released to the public soon!
Posted by spot at
08:29 AM
|
Comments (0)
Chicago Tribune Covers Adler, Shows My Artwork
In the print edition (pictured) it included a big image on the front page of the Arts section with my name in the caption.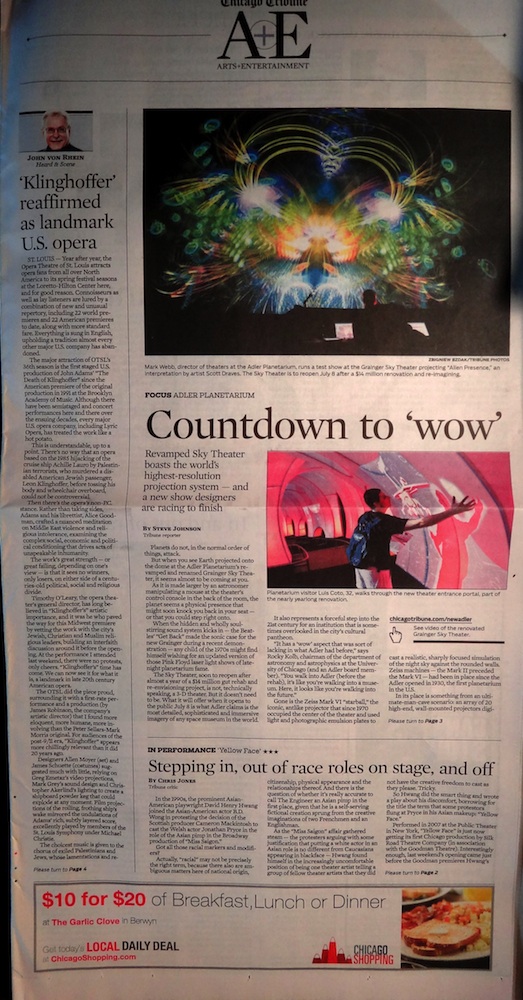 Posted by spot at
08:22 AM
|
Comments (0)