The Firebird showing at Korean Film Festival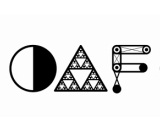 I originally made The Firebird for fulldome projection at 2400x2400 resolution. It won a couple of awards at the Domefest film festival in 2007 at the LodeStar planetarium in Albuquerque. It has since shown at the Redcat Disney/Calarts Theater, Los Angeles, and The Great Wall of Oakland.
November 17-23 it will be part of the OFF and Free Film Festival in Seoul Korea. I can't read the program so I don't have any more details but if you are in a position to go, maybe you can. If you do, please let me know how it went. I can see the images and it looks like there's a bunch of cool stuff, especially works by Max Hattler. Thanks to the organizers for the invitation.
credits: Direction and Video by Scott Draves and the Electric Sheep, Music by Kenji Williams, Sitar by Mark Deutsch. In a turn-about compared to the usual process of making "visual music", Scott produced the animation first, and then Kenji scored the music to follow, like a movie soundtrack.
synopsis: The Electric Sheep is a cyborg mind. It harnesses the collective intelligence of 450,000 computers and people ti create abstract art with mathematics and Darwinian evolution. The result is seamless, organic, and infinite. "The Firebird" is an homage to Stravinky's ballet, but now light and artificial life dance with humanity. Our universe started with a fiery explosion -- the big bang -- and through the acceleration of technology we are headed into another singularity, and headed for our rebirth.
Posted by spot at
09:26 AM
|
Comments (0)
Celeste Finalist
I was a finalist for the
Celeste Prize
, one of 50 selected from thousands of entries for a show at the
Invisible Dog Art Center
and competing for a 6000 euro prize!
Posted by spot at
11:55 AM
|
Comments (0)