Showing at CreativeCommons Salon/Birthday
I'm going to speak about and show
Dreams in High Fidelity
at the Creative Commons
Birthday/Salon
tonight in NYC.
Tuesday December 16th 7-10pm
For Your Imagination Loft
22 W 27th St, 6th floor
NYC
Posted by spot at
11:08 AM
|
Comments (0)
Interview on YouTube
Here's an
interview
of me on YouTube by Tatyana Shumsky, a journalism student at NYU. I like how she edited my digressive delivery into a smooth story. It leaves out the Darwinian evolutionary aspect, crowd-source, and the most important difference between the screen-saver and Dreams in High Fidelity: the Las Vegas Effect.... well I guess if was all in there it would require some digressions. Or would it?
I love seeing how others can capture my story, and if you think you can beat this, please contact me, and we'll take it to the moon.
Thanks Tatyana!
Posted by spot at
02:17 PM
|
Comments (0)
Dreams/Leo/Disorient/LED Mix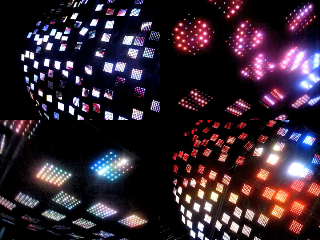 quicktime
content by spot, LED wall by leo/disorient, robot heart experiment 2008.07
thx lewis & mike.
Posted by spot at
01:53 AM
|
Comments (0)