eHows
I recently came across these nice two eHows explaining how to run the Electric SHeep:
How to Get the COOLEST Animated FREE Screensaver Ever
and
How to Get Electric Sheep on a Computer
.
A comment on one of them reads:
This is the coolest screensaver I ever had!! Thanks for sharing this with me! Electric Sheep are AWESOME!! They look great on my 27" iMac!! :) I am adding your article to my favorites cuz it is so cool!
Posted by spot at
07:53 AM
|
Comments (0)
Catalog of the Sheep/Flame Genre
Many of the items below were emailed to me by people who have found Flame images. Thank you and please keep them coming! Isabel wrote:
As I was compiling this (and it is far from comprehensive, there is no way to track all this stuff as the vast majority does not require attribution) it reminded me that Scott has really spawned an entire genre of art based on his Flame algorithm.
Here are some examples of Open Source and Creative Commons usage of Scott's work:
In a comic book: The Green Lantern
In software: After Effects Plugin, PhotoShop Plugin, Apophysis, Oxidizer, Fr0st, Qosmic, Apophysis-J, Flam4.
In tshirts from the Imaginary Foundation: 1, 2, 3.
In corporate branding and advertising: Siggraph, NVIDIA, more, Prime-time TV.
In hundreds of music videos: Glen Marshall, Thomas Williams, 3, 4, 5, 6, 7, 8,
In stock video
In Second Life
For sale by individual artists: 1, 2, 3, 4, 5.
In Feature Films: Perfect Stranger 2007, Renegade 2004, Alien vs Predator 2004, Unknown, Animatrix 2003, The Last Mimzy 2007.
In Video Games
Posted by spot at
08:41 AM
|
Comments (0)
Flames in the Wild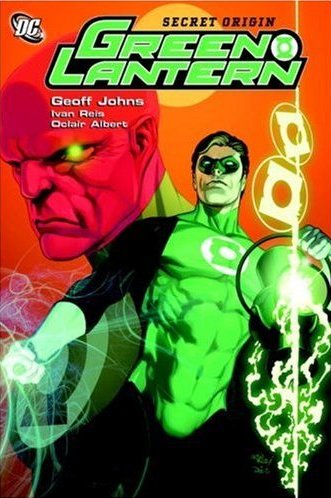 I got an email from Howard Penner informing me that he reads a lot of comics books and often sees images made with the Flame algorithm used as design elements. He provided the example on the right from the Green Lantern published by DC. Thanks Howard for the tip, I'm always interested in how other artists, be they commercial, experimental, amateur, and academic, use my work. The ultimate interaction is to enable independent creativity.
Posted by spot at
08:13 AM
|
Comments (0)
Dalida "Pour Ne Pas Vivre Seul" with Sheep
Nice version of Dalida "Pour Ne Pas Vivre Seul" with Electric Sheep visuals and lyrics:
Posted by spot at
08:06 AM
|
Comments (0)